Life after Big 4 – a guide to help you make the right career move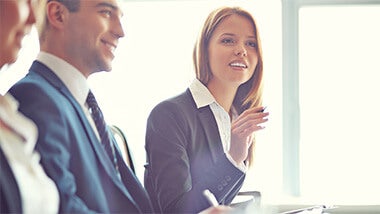 It is common for graduates to join a Big 4 firm to kick-off their career and transition to a long term position in industry. Having jumped on-board the Big 4 wagon directly following your studies, it might however be intimidating to leave the comfort of this environment and put yourself out there on the market. Gathering knowledge from their own Big 4 experience, our specialised consultants provide you with a clear overview of career options available, prevent concerns and give you advice for the right longer-term career choice.
Download the complete Big 4 guide for free.
Overview:
Should I stay or should I go
When is the right time to leave
Four myths about leaving a Big 4
What are your career options?
Four tips to help you find a job
Ever considered a career in recruitment?
You would like to work with a recruitment firm, that understands your needs and helps you finding a new job? Contact us. We're glad to help you.