Make the most out of your recruitment consultancy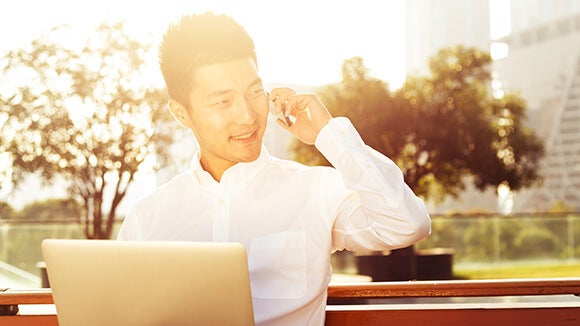 Recruitment consultancies have access to the best jobs in the market with the biggest companies, so developing a close relationship with your recruitment consultant can be the difference between landing your dream role and not even being aware that it exists.
But how do you get what you want from the relationship? In this article, you will find useful tips on how you can make the most out of your recruitment consultancy.
Go to the initial meeting prepared
Most recruitment consultancies will want to meet you in person before formally putting your CV forward. The initial meeting will generally involve talking about your reasons for wanting a new job, the type of role(s) you are interested in and the positions the consultant feels might be appropriate for you. It is well worth scanning the recruiter's website before you go to the meeting to find out which jobs you might be interested in. Robert Walters has the biggest selection of available jobs in Switzerland, and you can start your job search here.

It is important during this initial meeting to come across as professional and employable. Bear in mind that a consultant's reputation with their client (the company that's recruiting) is at stake when they put someone forward for a job, so he or she will want to make sure that you will perform well when you meet the recruiting manager in person.
Be clear about the job you want
Job seekers who approach recruitment consultancies are obviously looking for a career change. But for many, this may be all they are certain about. While it's good to be open to new opportunities, it's best to do some research and have a good think about the type of job you want next. This will stop recruitment consultants suggesting roles that are of no real interest to you and will also help you to develop a closer working relationship with your consultant. Recruitment consultants want to help you but they can only do this if they have feedback and input from you.
Keep in touch with your recruiter
Recruitment consultants meet a lot of talented professionals each week so it's important you keep in touch with a weekly phone call or email. They also often host networking evenings for professionals looking for a new job. If you're invited to one of these types of events, try your best to attend as it not only keeps you at the front of your consultant's mind, but it also allows you to find out about the latest market trends and any jobs that are available. 

Take advantage of the recruiter's knowledge
Make sure you tap into your recruitment consultant's knowledge as much as you can. They are industry specialists and work closely with employers so they will be able to tell you about the best jobs available and the types of skills employers are looking for at any given time. When you get an interview, ask specific questions about the interviewer. Your recruitment consultant will know him/her and will therefore be able to give you some pointers about what to expect.
Recruitment consultants want to help you but they can only do this if they have feedback and input from you.
Ask your recruitment consultancy for feedback
Asking for your recruitment consultant's feedback can help you to improve how you present yourself in future. Recruiters review and assess CVs on a daily basis and know what employers look for, so if you take their suggestions into account you can make your résumé as strong as possible. If you are interviewed, your recruitment consultant will talk to the interviewer about it after it has taken place. Most will call you to discuss the interview further, so make the most of this conversation by asking questions to ensure you get valuable feedback about your performance.
Have a look at our vacancies or get in touch with our consultants if you have further questions.